Our client, came to us with the aspiration to develop a brand and an in-store experience that challenges the stigmas surrounding cannabis, with the goal to not only create an immersive shopping destination for the aficionado, but also an exciting point of discovery for customers new to cannabis.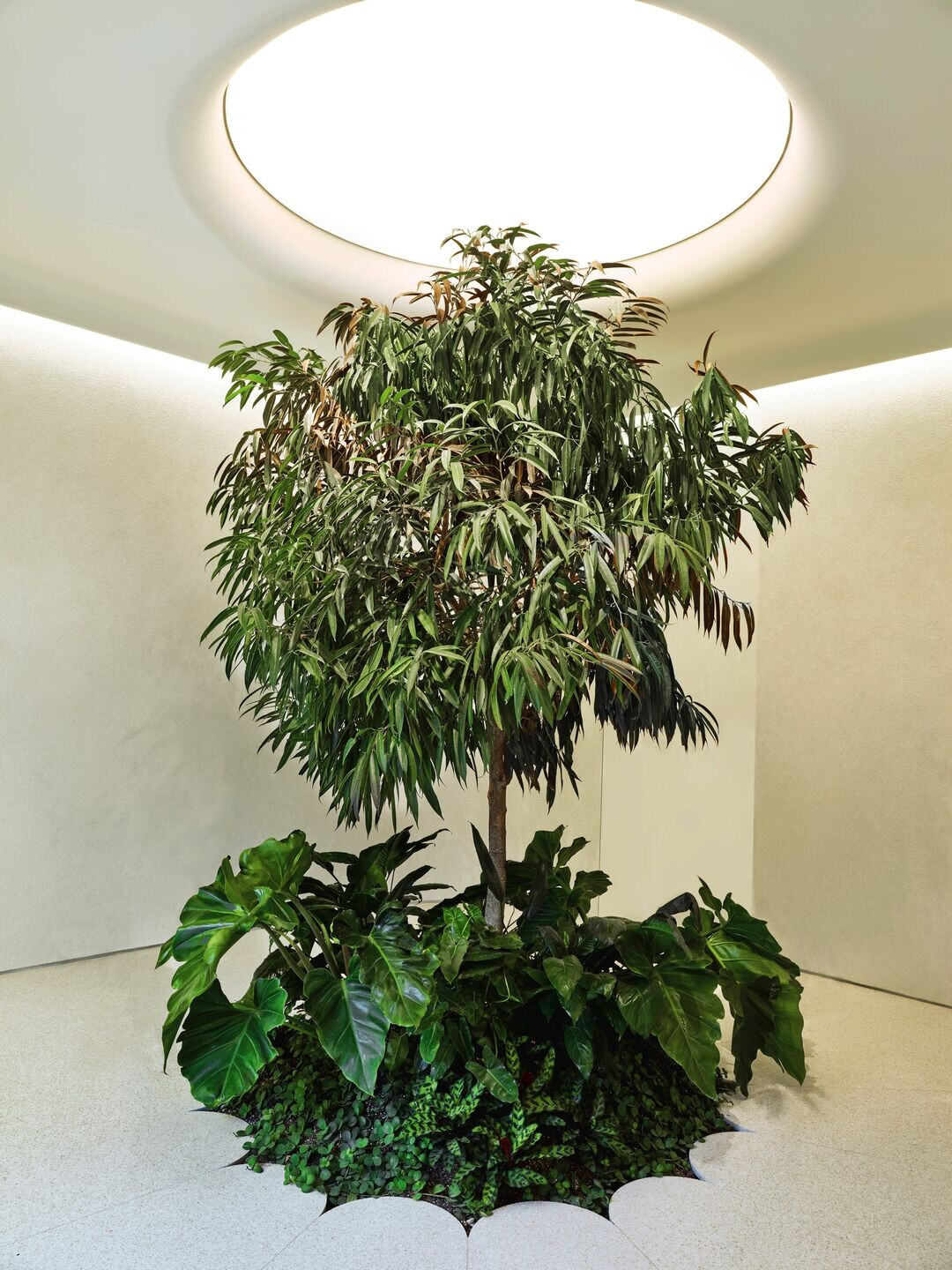 Our concept for the store design was directly informed by the brand's identity, which celebrates the tension that exists in the world of cannabis. Specifically, that it grows naturally in the earth, but still benefits from the worlds of science and artistry to develop high-quality products. Not dissimilar to this alchemic transformation, the flagship melds high-tech ingenuity with natural materials to create an elevated space that feels much like a high fashion house or contemporary design boutique.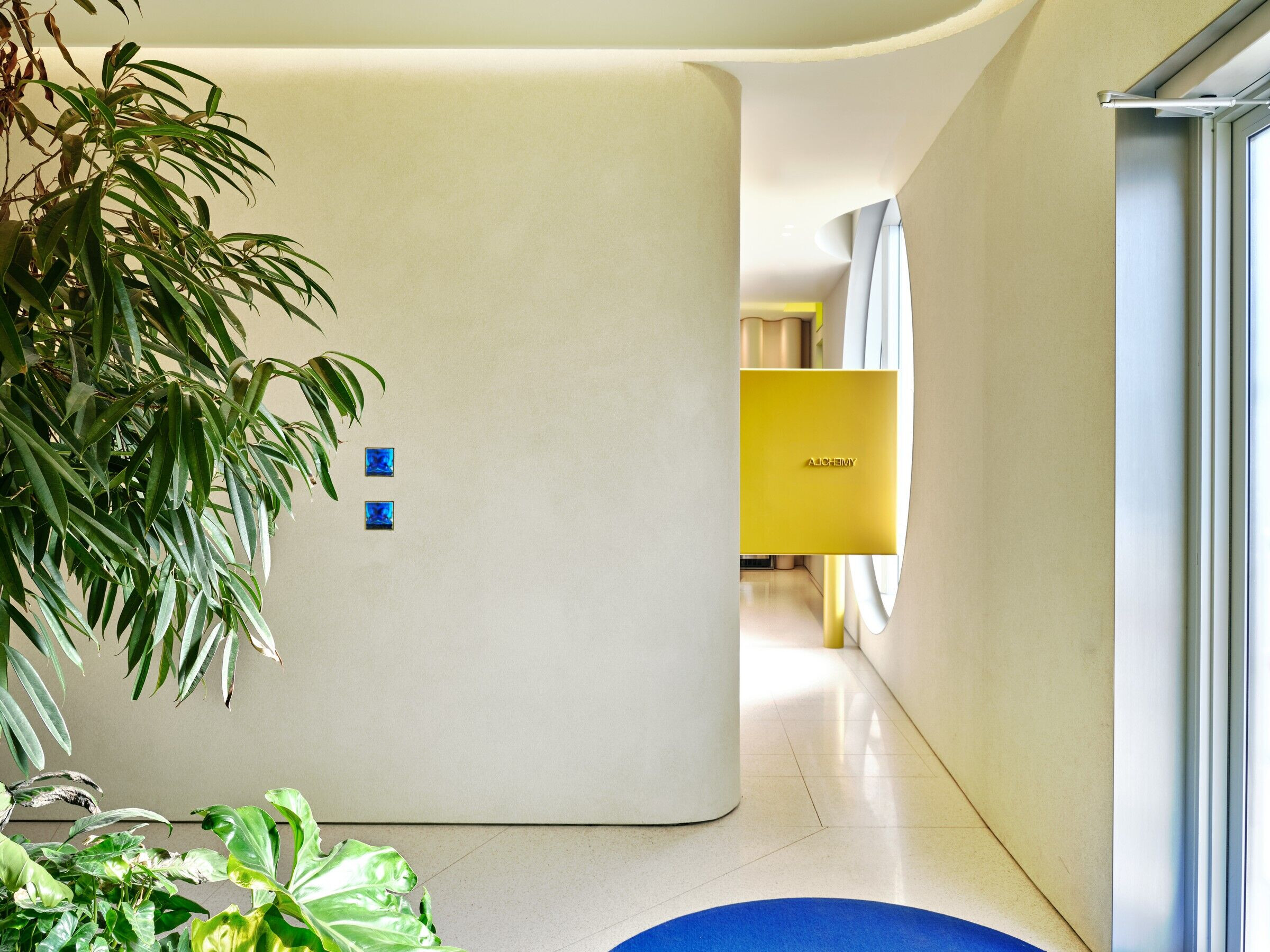 The resulting apothecary-like space lands somewhere between a laboratory and a temple. It is a serene environment with energetic bursts that are rooted inescapism. Very simply we wanted guests to feel euphoric. From arrival to check-out, all aspects of the interior continuously shift. Our intent was to approach the category through a new lens, expressing the emotional and cerebral quality of cannabis.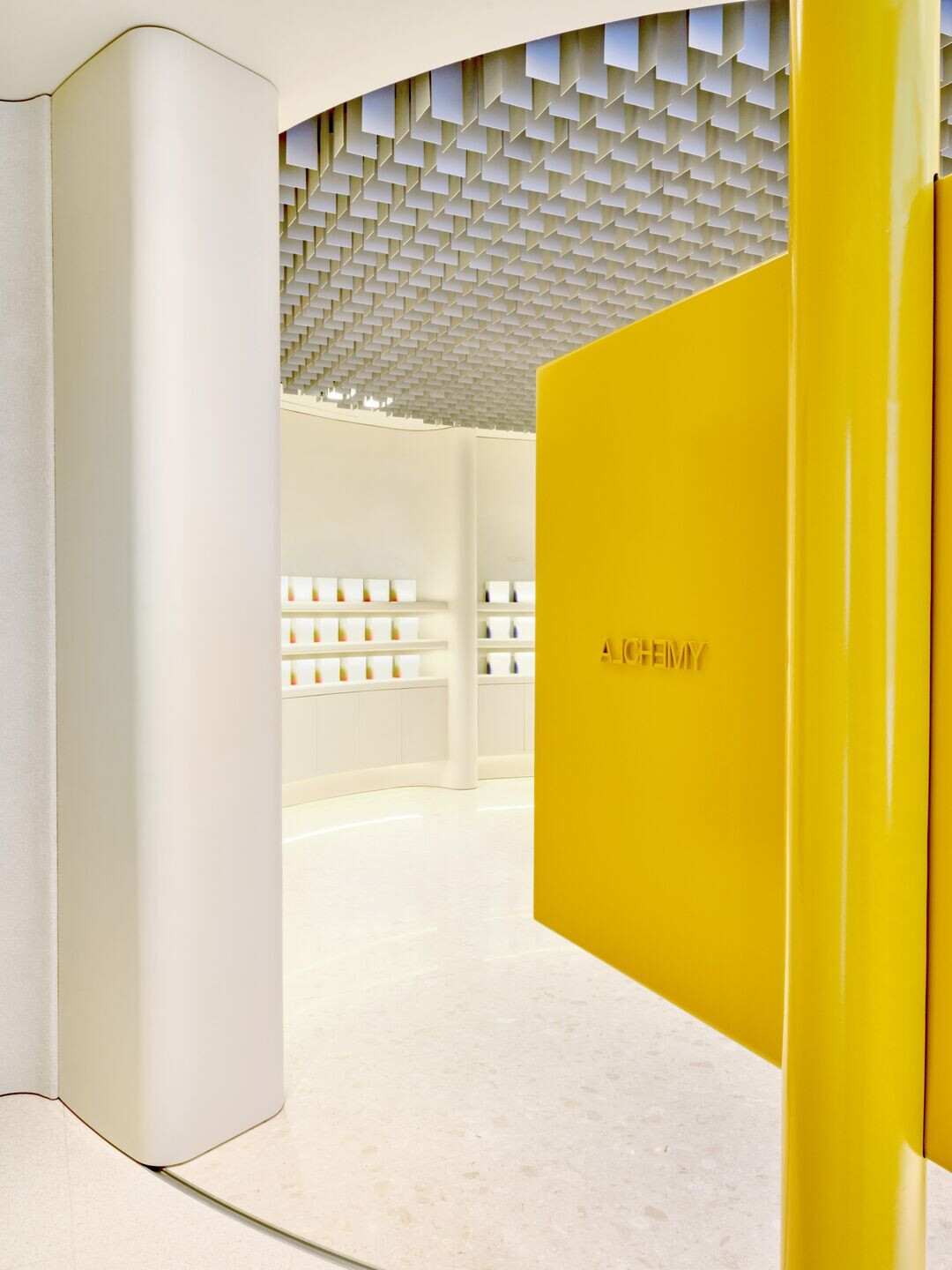 The store was designed around how customers move through and shop the space. The planning of the store intentionally creates retail zones where product is organized by type. This gives the customer space to wander, ask questions and discover without intimidation.
The materiality further explores this concept of duality, where natural handmade elements are in harmony with the technical and highly engineered. Utilitarian solid aluminum was used to create retail fixtures and a suspended ceiling, which conceals building services and provides added acoustics. Eco-resin was utilized to create the colour blocked accessories room and the edibles display. Corian was used for the main display shelving and selected for its industrial durability and slight luminosity. The natural and the handmade were expressed through the muscular form of the solid ash central table and handmade terracotta tiles in the check out area, giving the space a wabi-sabi quality.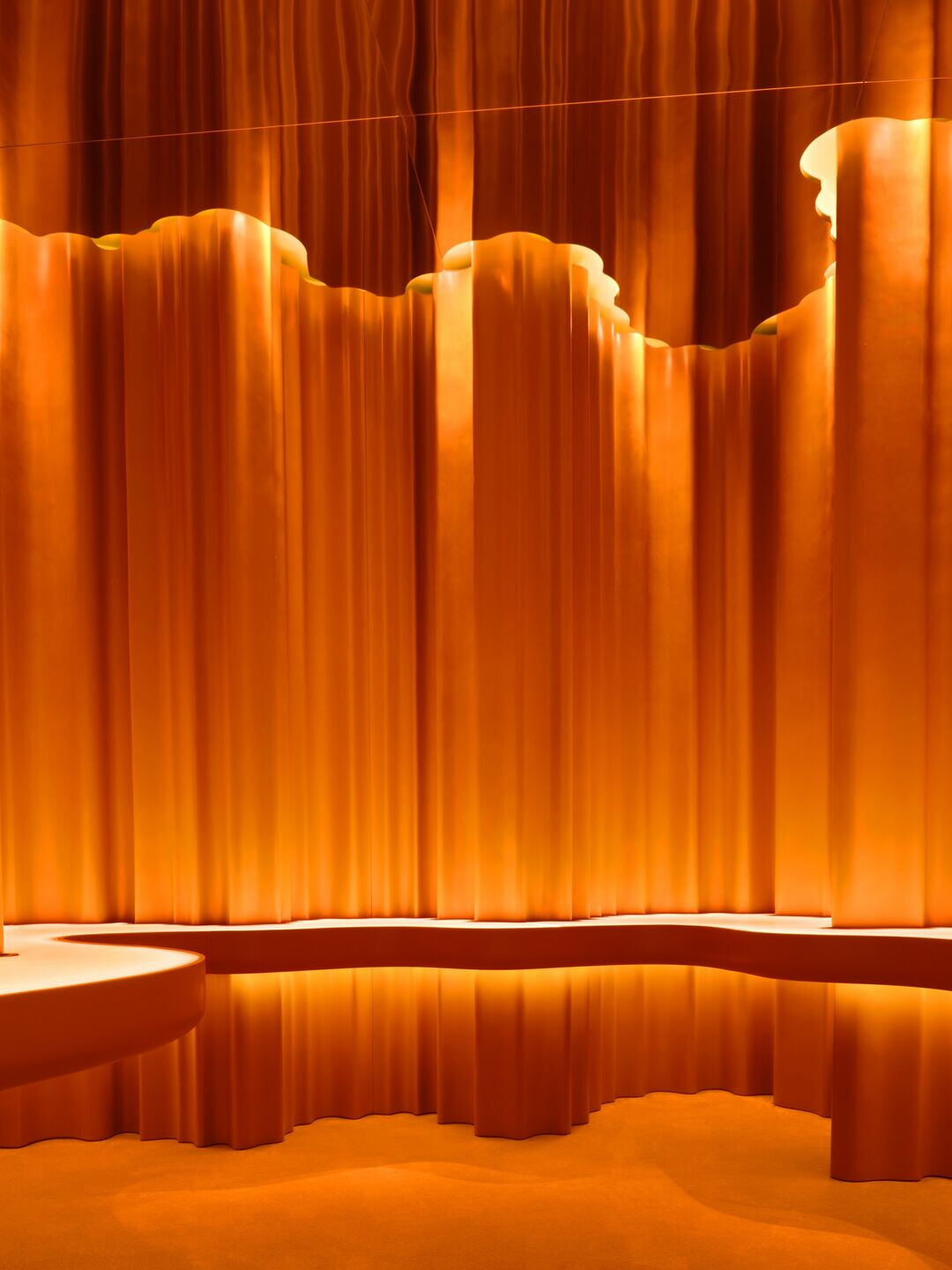 For us, the best retail environments are about celebrating the human experience and presenting highly considered, multi-sensory environments. If a retailer earns the privilege of a consumer stepping out of their online platform and into a physical retail space, that space had better be astounding. Alchemy's unconventional flagship presents just that: a highly architectural feast for the senses, with a sublime artistic soul.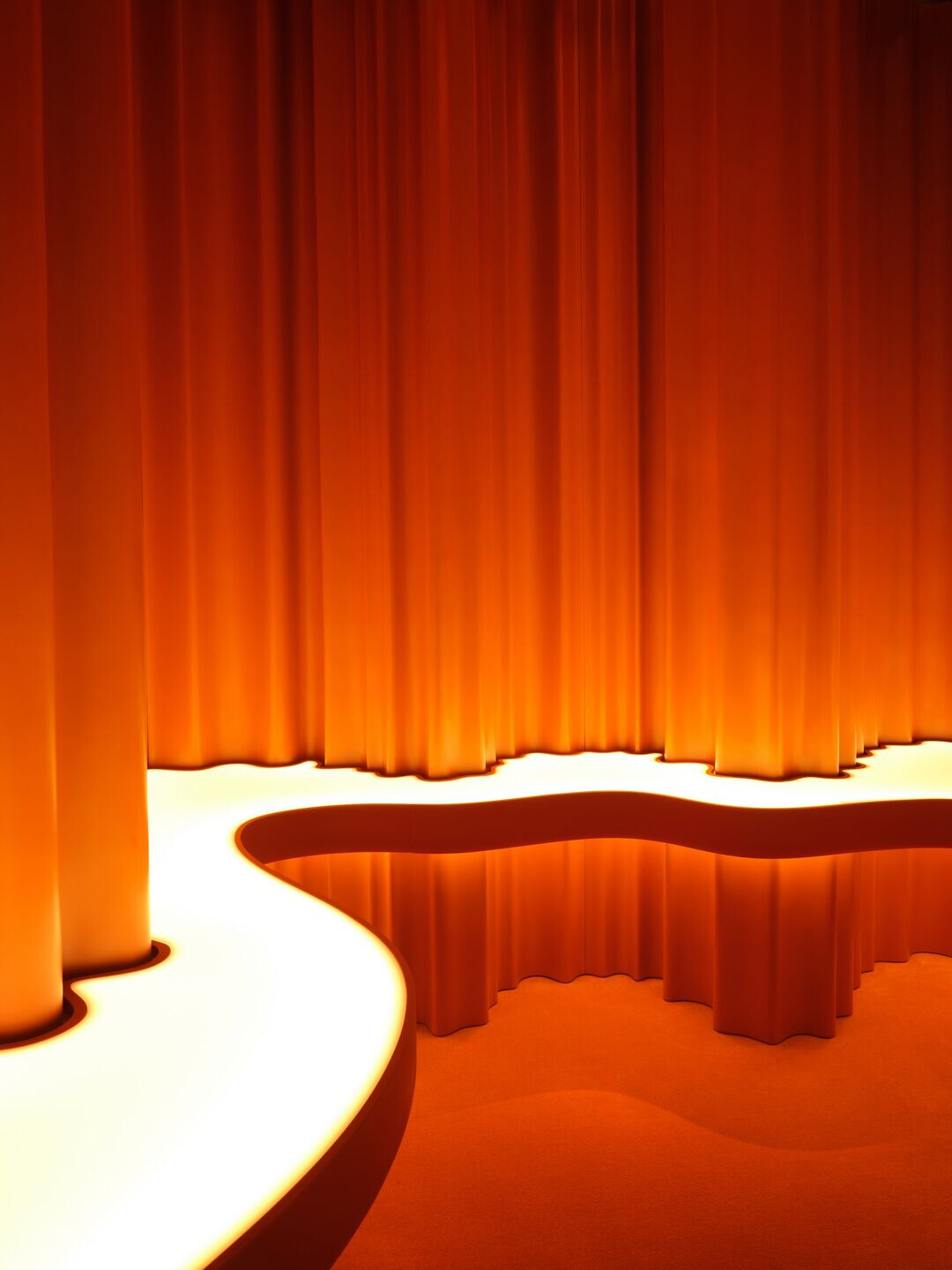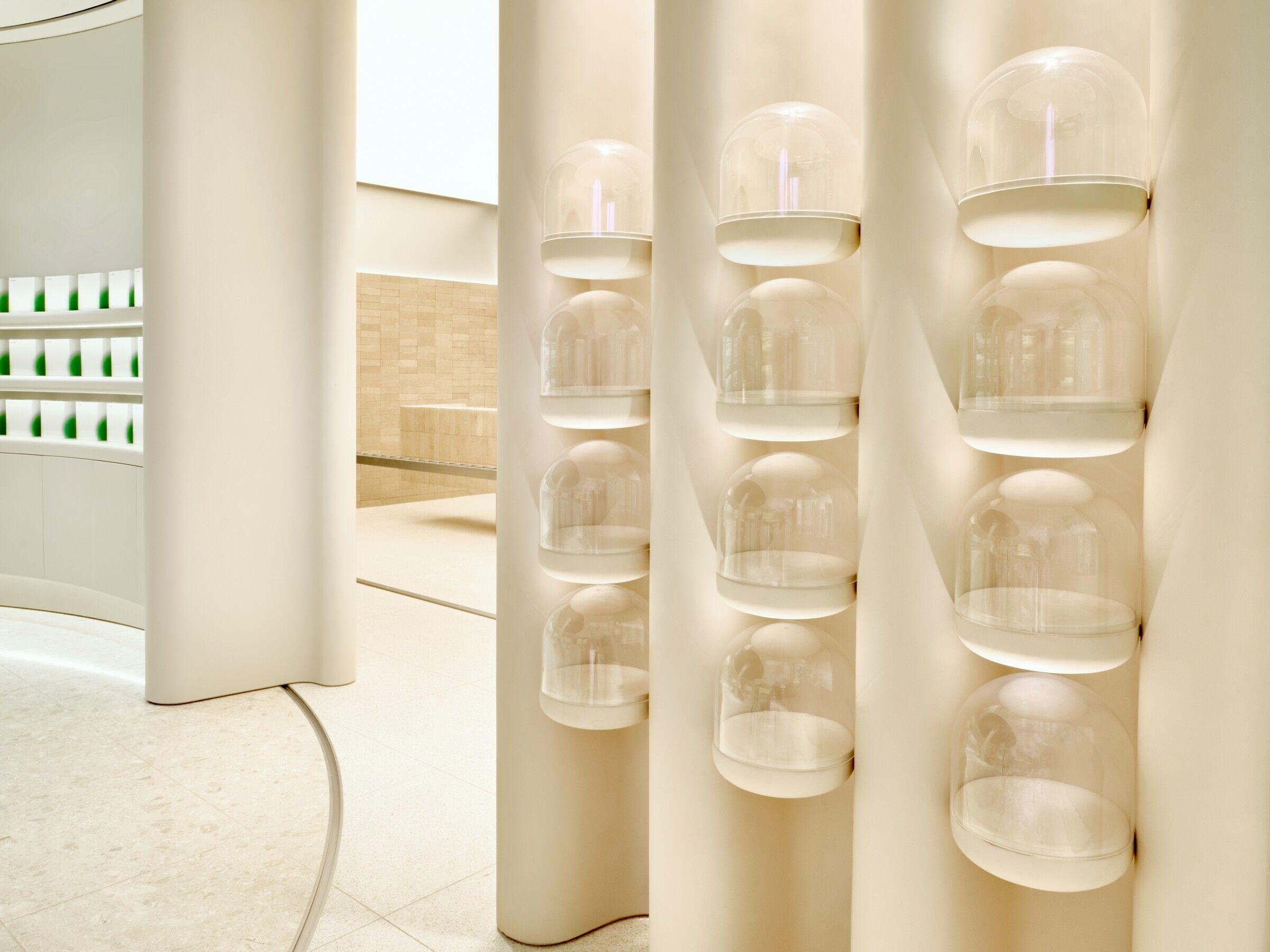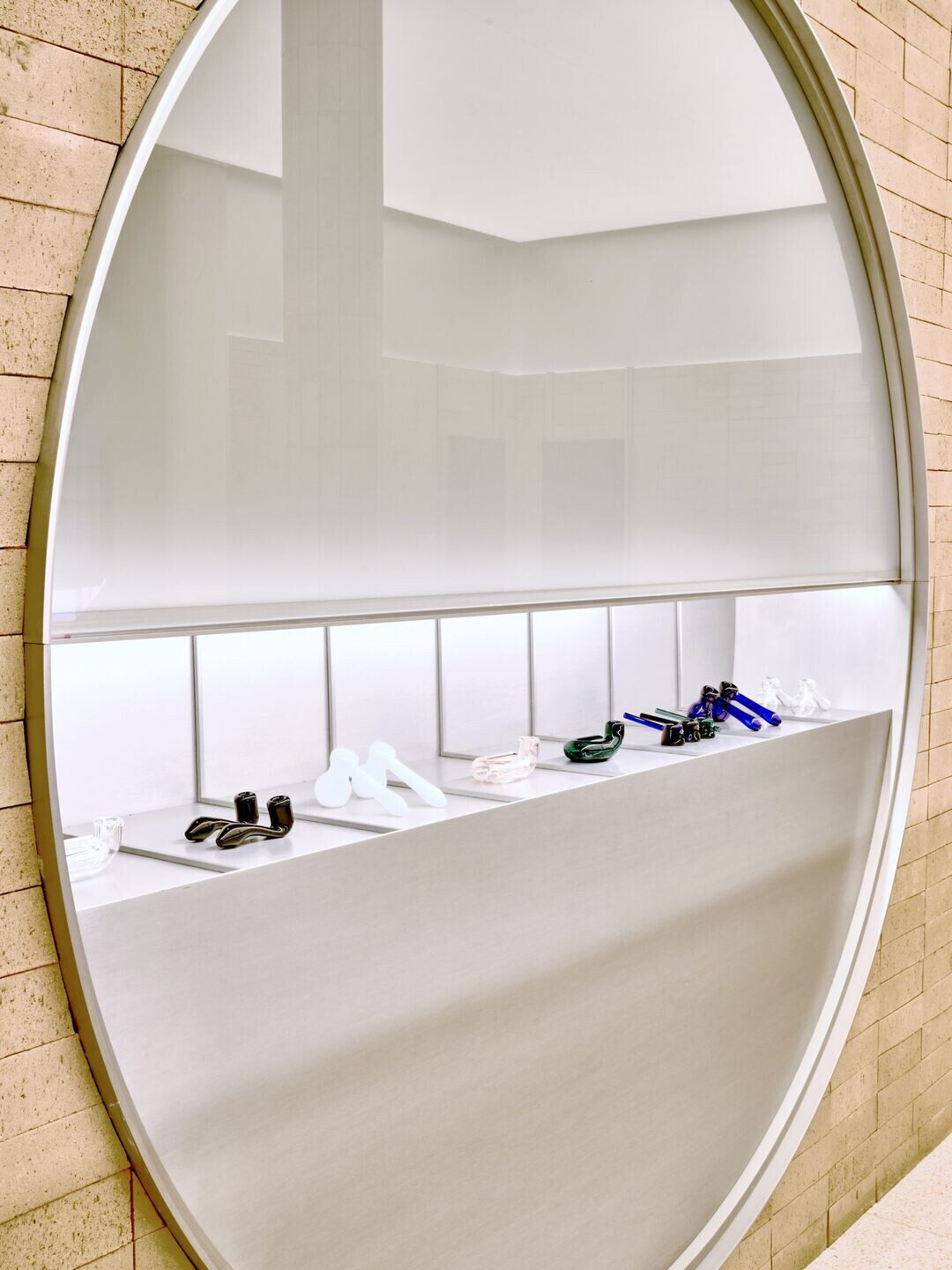 Material Used :
1. Flooring
Terrazzo Floor Tile - Main Showroom
Manufacturer: Santa Margherita
Supplier: Majestic Marble
Carpet – Accessories Room
Manufacturer: Masland Contract
Supplier: G.I. Carpets Inc.
2. Fixturing
Corian Wall Fixture – Main Showroom
Manufacturer: Corian
Supplier: Willis
3. Wall Tile
Terracotta Tile – Checkout Area
Manufacturer: Clé
Supplier: Clé
4. Ceiling
Lit Ceiling – Checkout Area
Manufacturer: Barrisol
Supplier: LG Interiors