Black Perch is the extension and refurbishment of a 40 year old bungalow, located in the tight urban fabric of Ahmedabad, India. It is placed right on top of the existing split-level building, adding a large living room with a kitchenette and a study cum guest room to the top of the house. All spaces overlook a large open-to-sky courtyard, which steps down the existing sloped roof. Besides adding the new floor, most areas of the old house, from the entrance porch over the living room to the bed rooms, were reworked to match them to the changed requirements of the owners.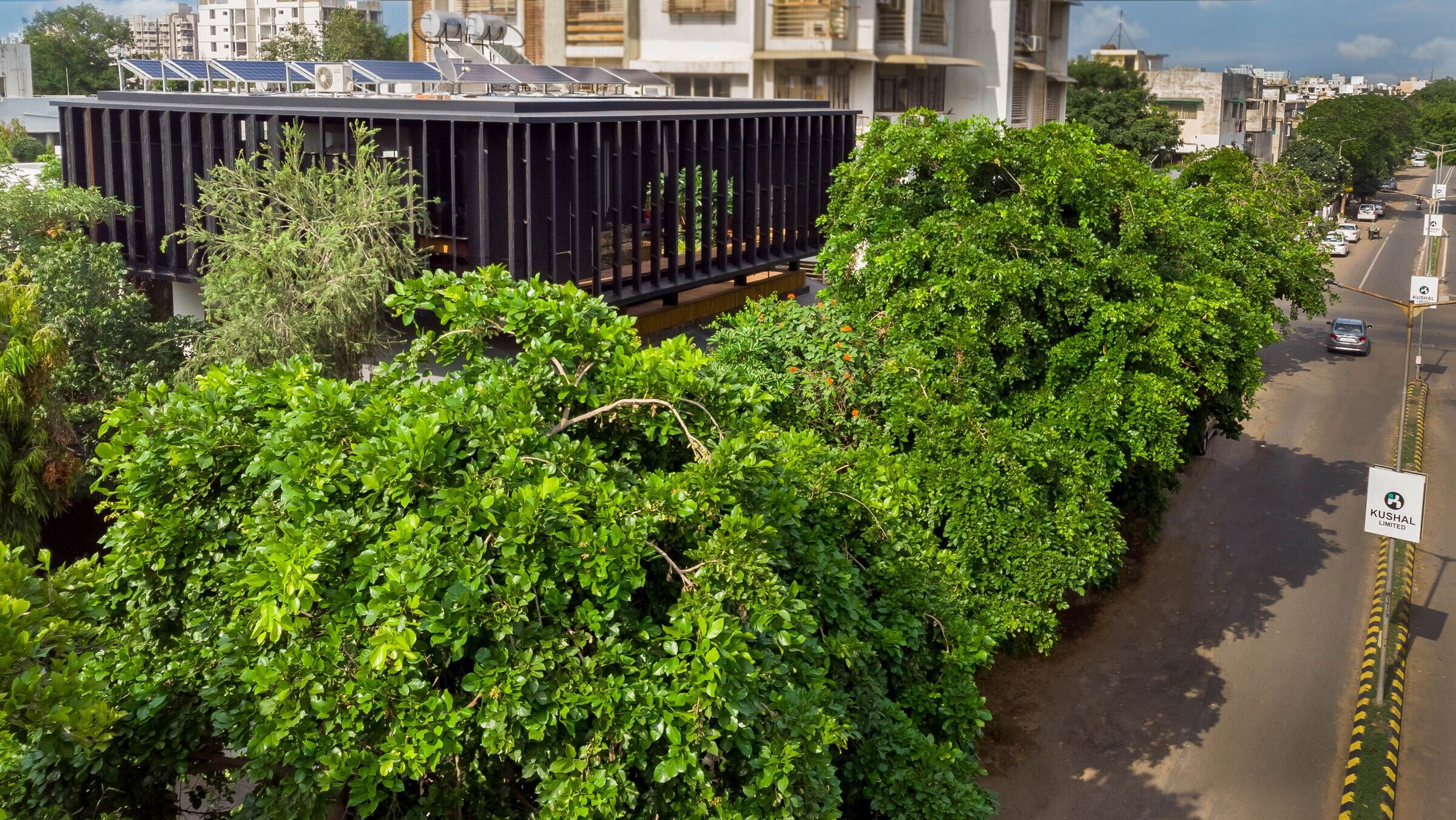 The project started with the discussion wether extending and refurbishing the old family home to meet the new requirements was even possible. The house already filled the most of the permissible footprint of the site and only half of the roof of the split level structure was flat and easy to build on. Most affluent families of Ahmedabad outgrowing their old homes choose to demolish and build from scratch or move out into the fast expanding suburbs, where larger plots offer more freedom. Fortunately the family favoured to stay in their home, in their neighbourhood and close to work, expanding the space of the old structure and extending its lifetime.
The extension is a clean, black cube, perching alien-like on top of the old structure, as if landed from the sky, pushing on all sides up to the margin line, cantilevering far over the entrance side of the old house. Here, hoovering within the crowns of the surrounding trees, the extension is adding more than just area: it is adding more views, more light, more air and breeze. All four outer sides of the cube are covered with movable wooden louvers, which allow the user to regulate the ingress of sunlight, the views from and to the surrounding and the flow of air through the spaces. Lifted up, the owners now visually own the forested school yard across the road.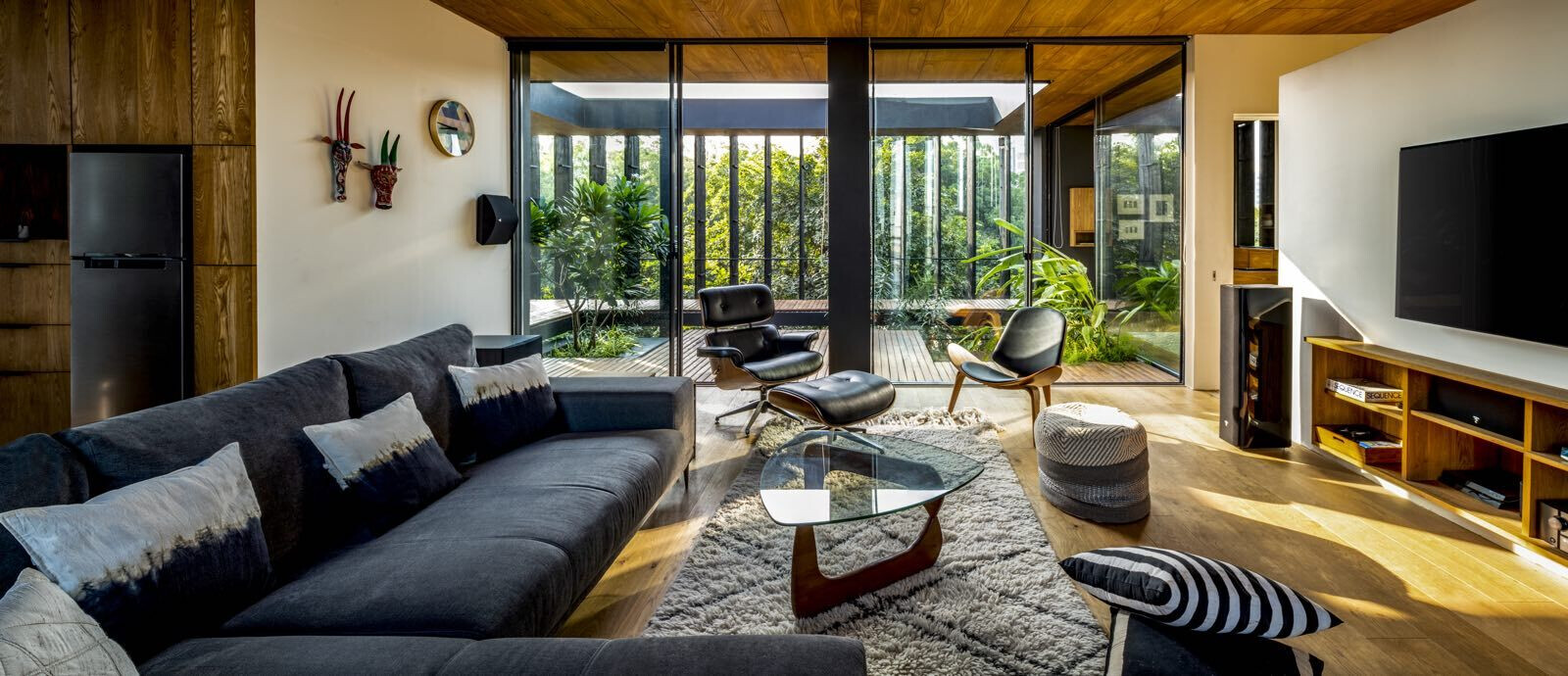 To minimise the load on the existing building, the addition is a light steel frame structure and no bricks or mortar were used in construction. All closed parts of the facade are dry walls, doubling up as storage. The large sliding doors are double glazed to cut heat transmission and are further protected against the harsh summer sun by the surrounding array of black louvers. Groups of louvers are connected to be controlled by a rod, which also acts as railing. The louvers are of yellow cedar, which was blackened following Shou Sugi Ban, an old Japanese technique for preserving wood, by charring it with fire. Once charred, the wood resists further burning, water, sun, or pests without the need for further treatment. The black louvers are also an homage to the old wooden havelis of the old city of Ahmedabad. Contrasting with the black facade, white oak is used for the courtyard decking and the flooring, ceiling and furniture of the interior.