Efficiency Lab is Laying the Foundations of the Future through Adaptive Reuse of the Built Environment
Efficiency Lab for Architecture PLLC, a firm comprising a team of architects, planners, designers, and educators committed to a better understanding of efficiency in the built environment, is proud to unveil the 10,000 sq. ft. adaptive reuse design of a Community Information Center in San Jose, California.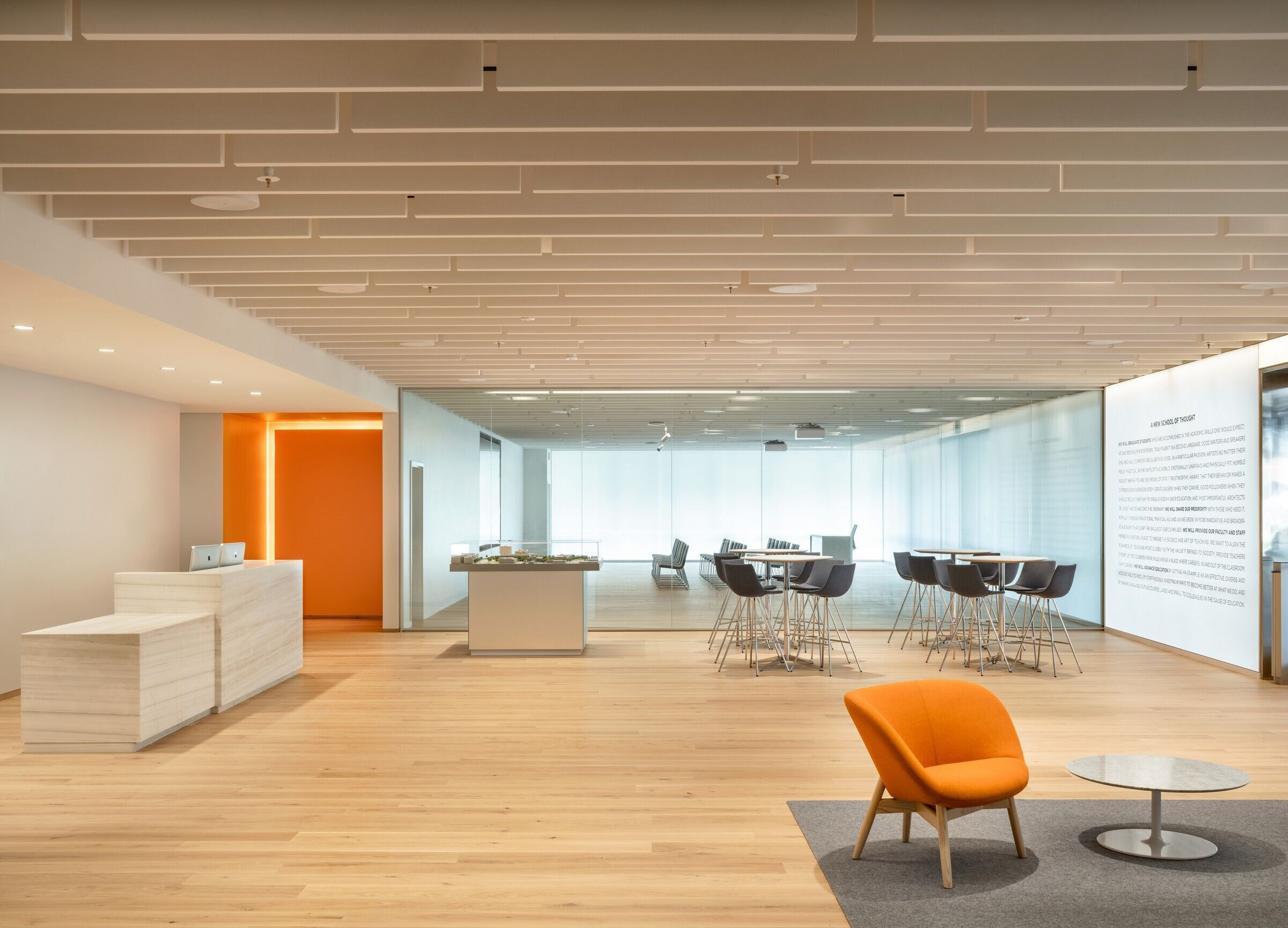 Completed in June 2020, the Community Information Center forms part of a proposed campus development project commissioned by Avenues: The World School, an organization dedicated to providing transformative, world-focused learning experiences to students around the globe. Development of the campus will convert a small existing office park into a sprawling modern campus and will include adaptive reuse of two existing buildings and an existing parking garage, as well as the construction of four new buildings.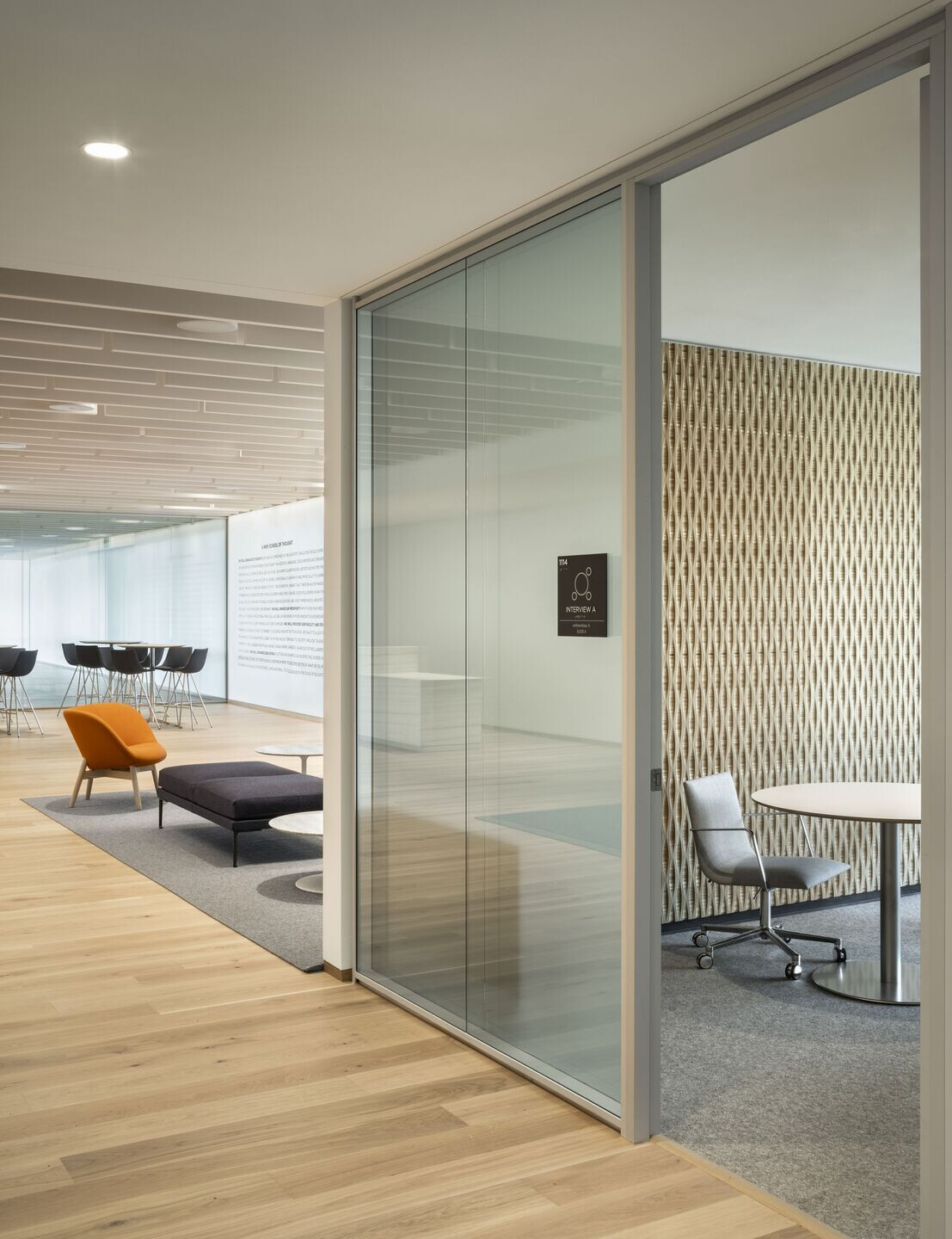 "Education is one area where architecture can make a real difference in people's lives and, as a firm, we are passionately committed to that concept," explains Aybars Asci, AIA, LEED, President of Efficiency Lab. "A vast majority of our work is focused on the education sector, and more than half of our completed projects over the last three years have been adaptive reuse projects."
Transforming mindsets
The Community Information Center (CIC) is the first phase of the campus development, and the building will essentially serve as a marketing center for making presentations to parents of prospective future students ranging in age from toddlers through grade 12. To that end, Efficiency Lab converted half of the ground floor of an existing three-story commercial office building, infusing a wide-open floor plan design comprised of a reception/lounge area, an 80-person presentation room, meeting rooms, interview rooms, and staff offices.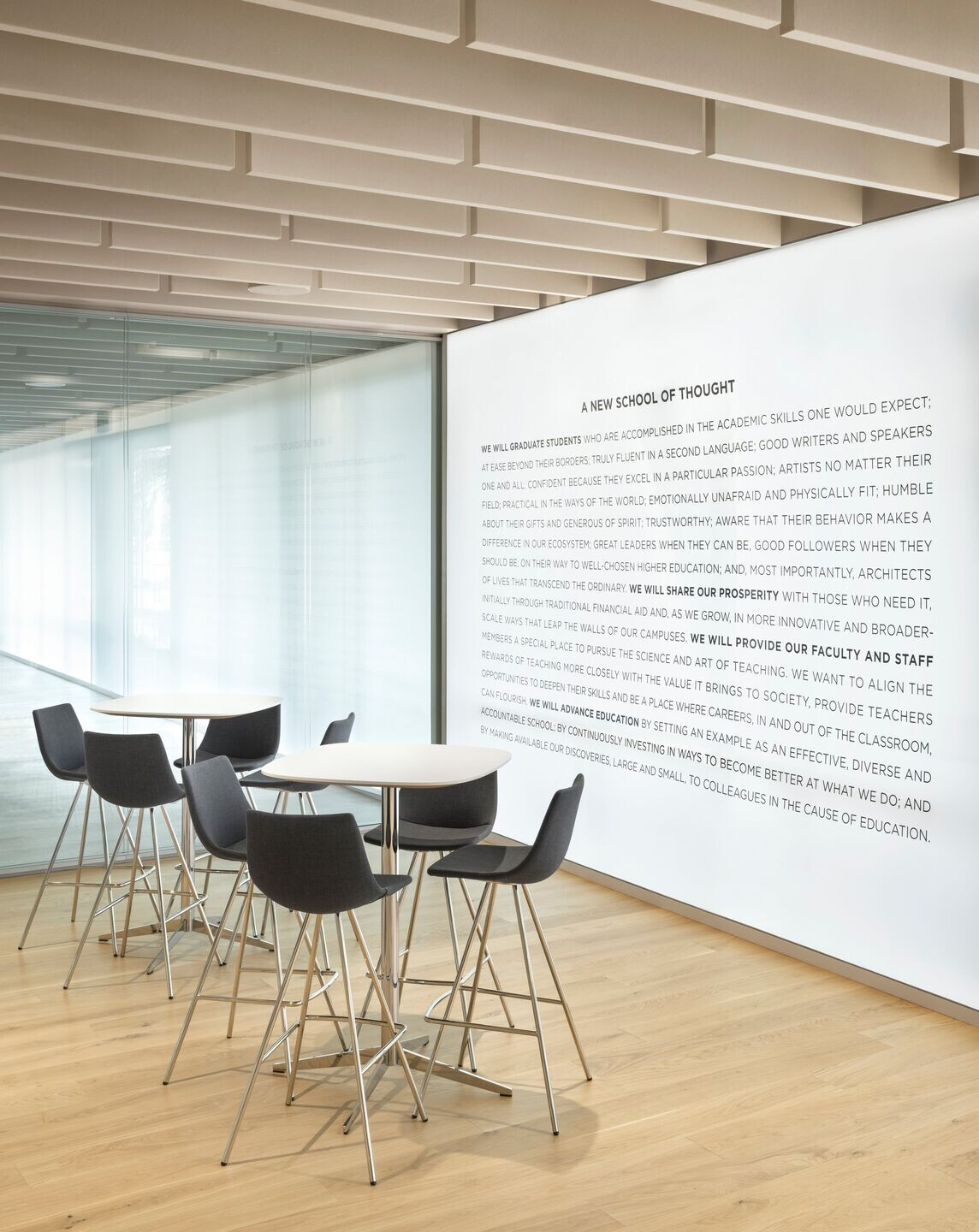 External design elements set the mood for visitors to the new CIC, led by an innovative design approach focused on transitioning attention away from the hustle and bustle of surrounding roads and an adjacent parking lot. To achieve the desired effect, Efficiency Lab first established a new building entrance within a framework of existing redwood trees. Next, they developed transitional spaces through the positioning of a series of concrete portals along the walkway, in L-shaped formation, creating a pathway of geometric sensory that is reminiscent of an art installation.
"California is a driving culture, and we wanted to find a way to free people's minds from that stressful reality before entering the facility," explains Asci. "As you move from the parking area towards the main entrance, the portals provide that transformation."
Thinking inside and outside of the box
As visitors enter the building, entry into the presentation room passes through an additional threshold portal, this time in the form of a bright orange box, illuminated by cove lighting along the edge of its frame. Passing through the colorful entry portal, a clean, modern, open floor plan emerges, revealing visual continuity of spaces framed between engineered European hardwood oak floors and an acoustic ceiling that stretch across its entirety. The space artfully combines hints of industrial design and strategic uses of geometry and light, creating a stimulating ambiance that is conducive to thinking and learning.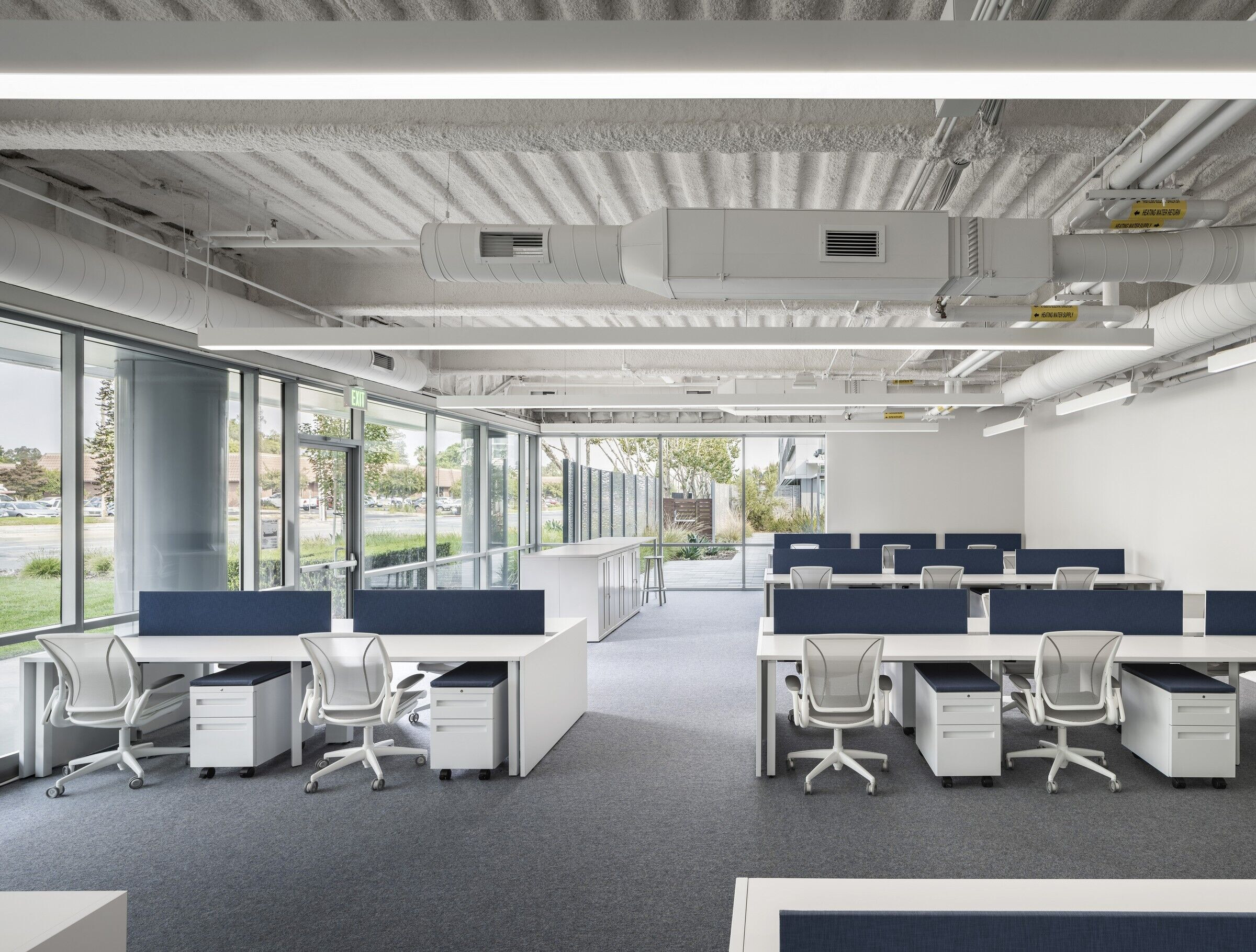 To further contain the unique ambiance of the CIC, Efficiency Lab installed a stretched, translucent fabric scrim over an expansive window overlooking the parking lot. In addition to eliminating an external distraction, the team succeeded in creating a museum-like spatial quality, with the frameless scrim diffusing natural light while doubling as a viable projection screen for the presentation room.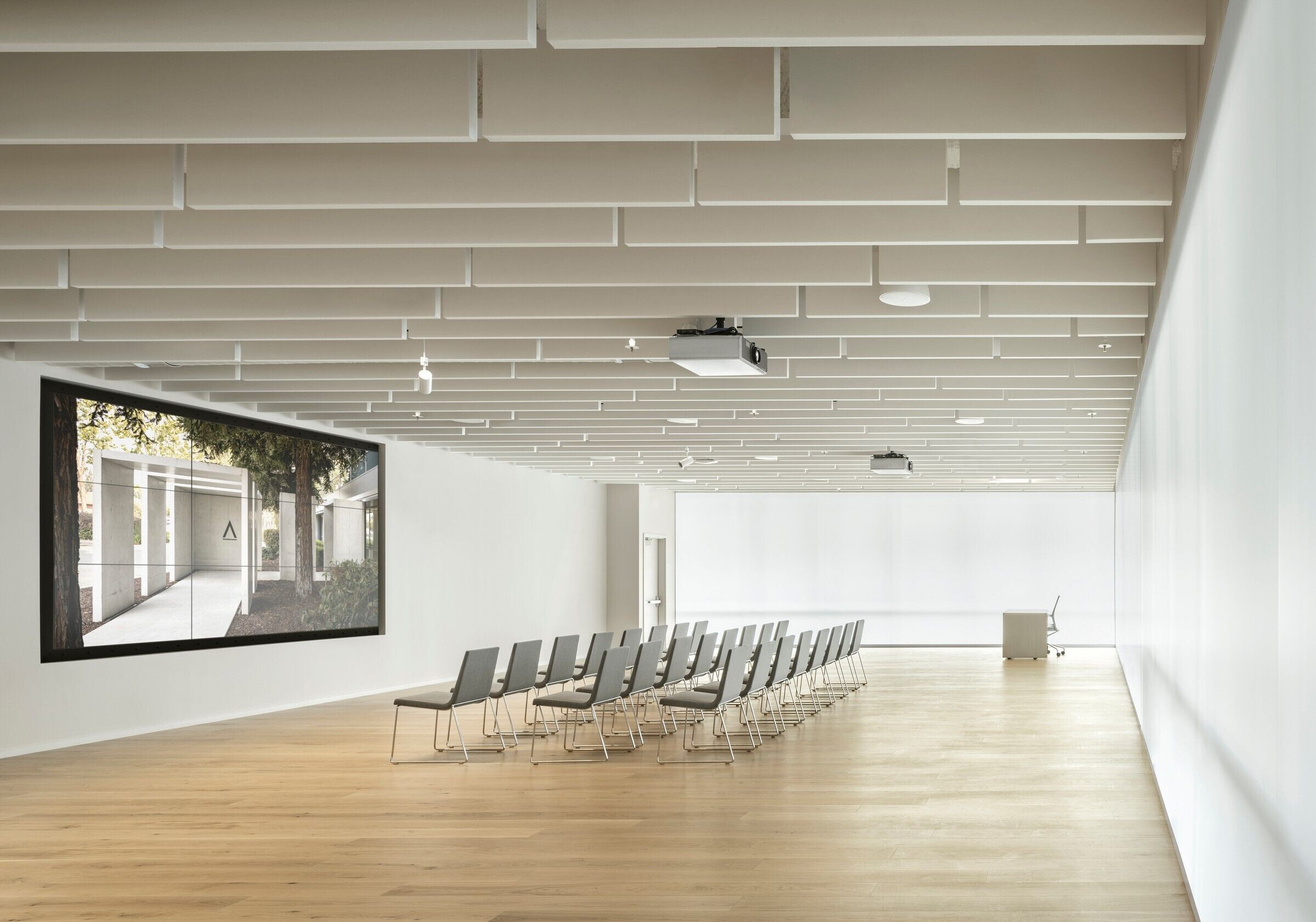 A 30-foot, double-paned glass partition separates the presentation room from the lounge area, where a second fabric scrim is installed along a wall, bearing the printed mission statement of the school. The seamless glass partition ensures visual continuity of the space, while also serving as an acoustic barrier between the two zones. A corner of glass extends visual continuity to the adjacent Early Childhood Testing Room, ensuring that parents can maintain a visual connection to their children as they engage with staff and undergo testing. In the staffroom areas, existing windows were retained that offer views of, and access to, an external garden and patio.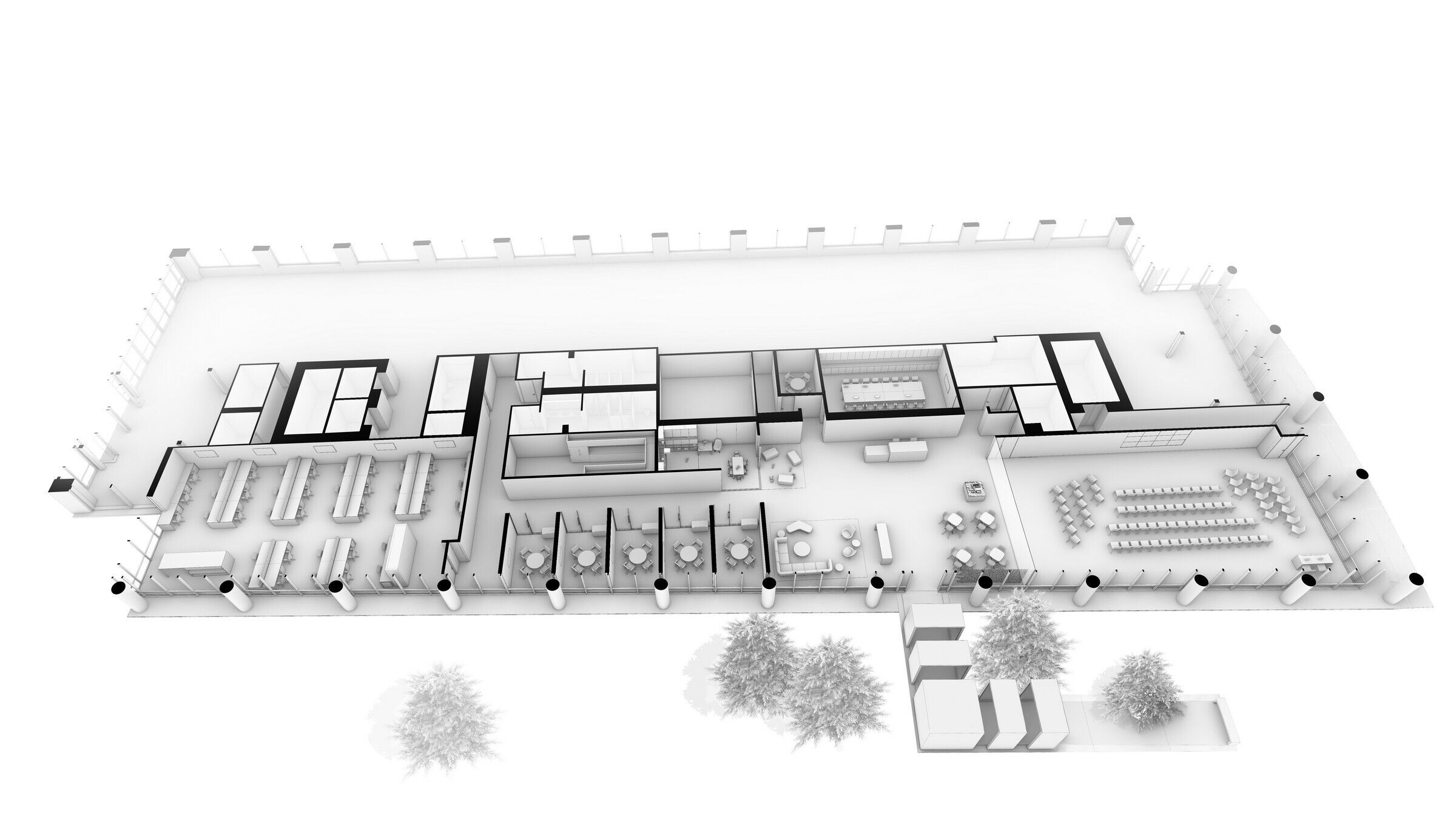 "Rather than being transient or transactional places, educational spaces tend to endure as important experiential places in our lives," says Asci. "The greater the architecture, the greater those experiences can be."