Located in the innovation center of the city and created to unite Barcelona's industrial past with its technological future, this project emphasizes the relationship with the exterior. For this reason, all offices have access to terraces that function as a space for both professional and leisure socializing.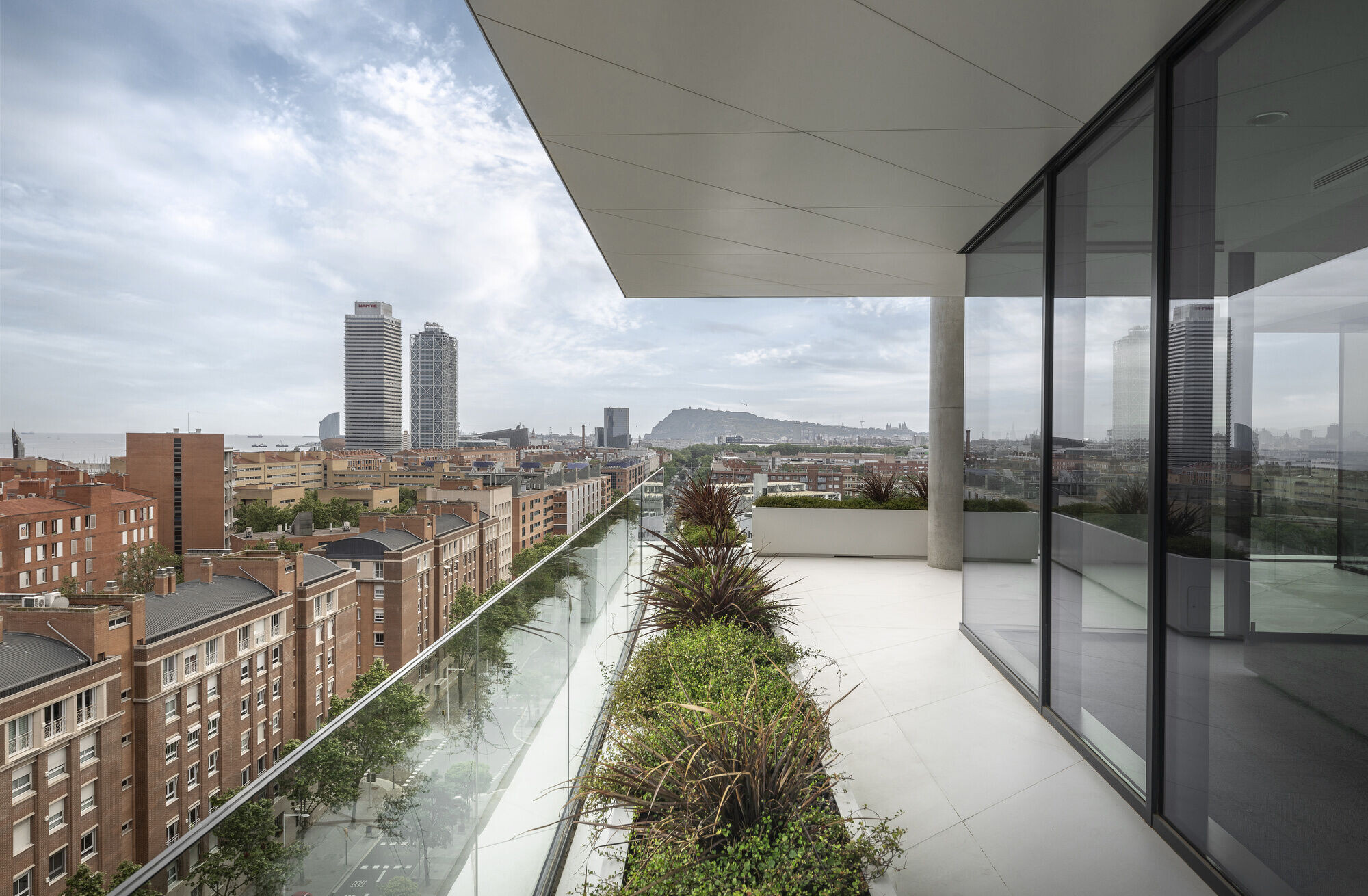 SeaTowers is designed by GCA Architects with the aim of optimizing its energy resources and promoting wellness programs for its future users. Responding to the principles of biophilic design, the connection of the offices with the outdoors and nature are protagonists in the project. The design of the new complex is designed so that users can work or even hold a meeting on the terraces. The Mediterranean climate allows these spaces to be enjoyed freely, achieving a hybridization between indoors and outdoors.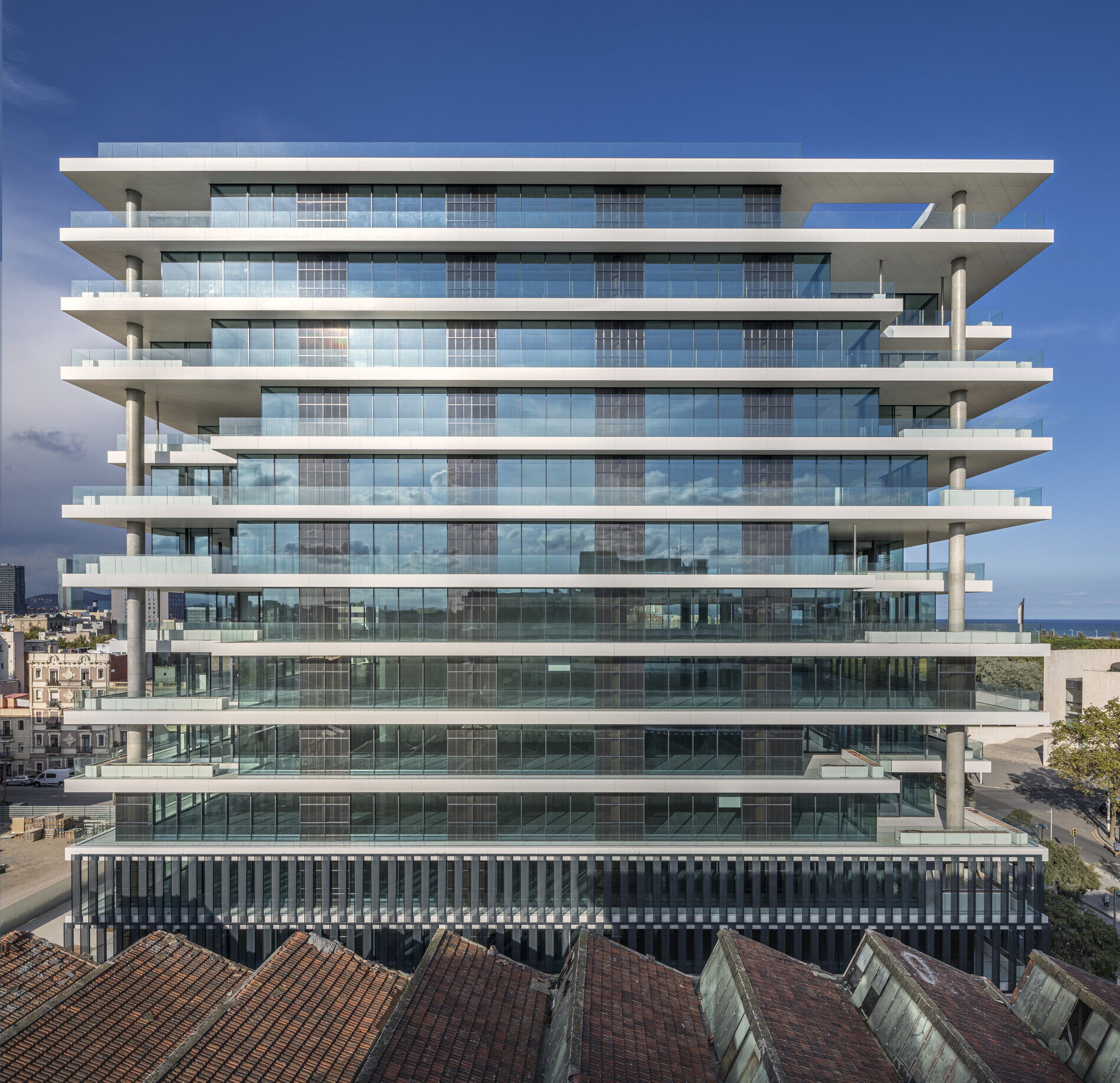 The two towers that make up the project have accessible green terraces on the roofs to provide people with daily wellness and relaxation spaces, with 360-degree views of the sea and the city. All the vegetation in the buildings is native and has low water consumption.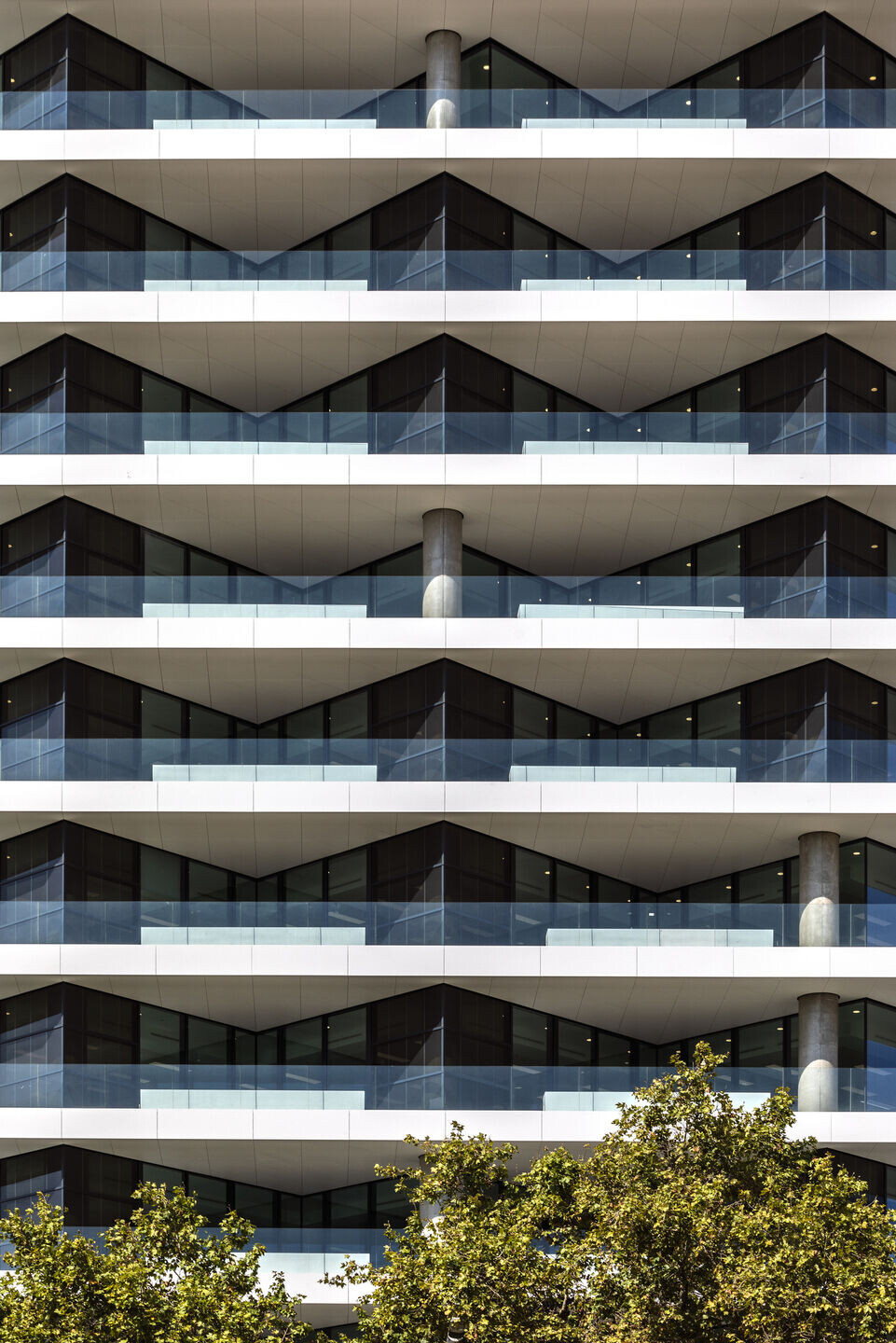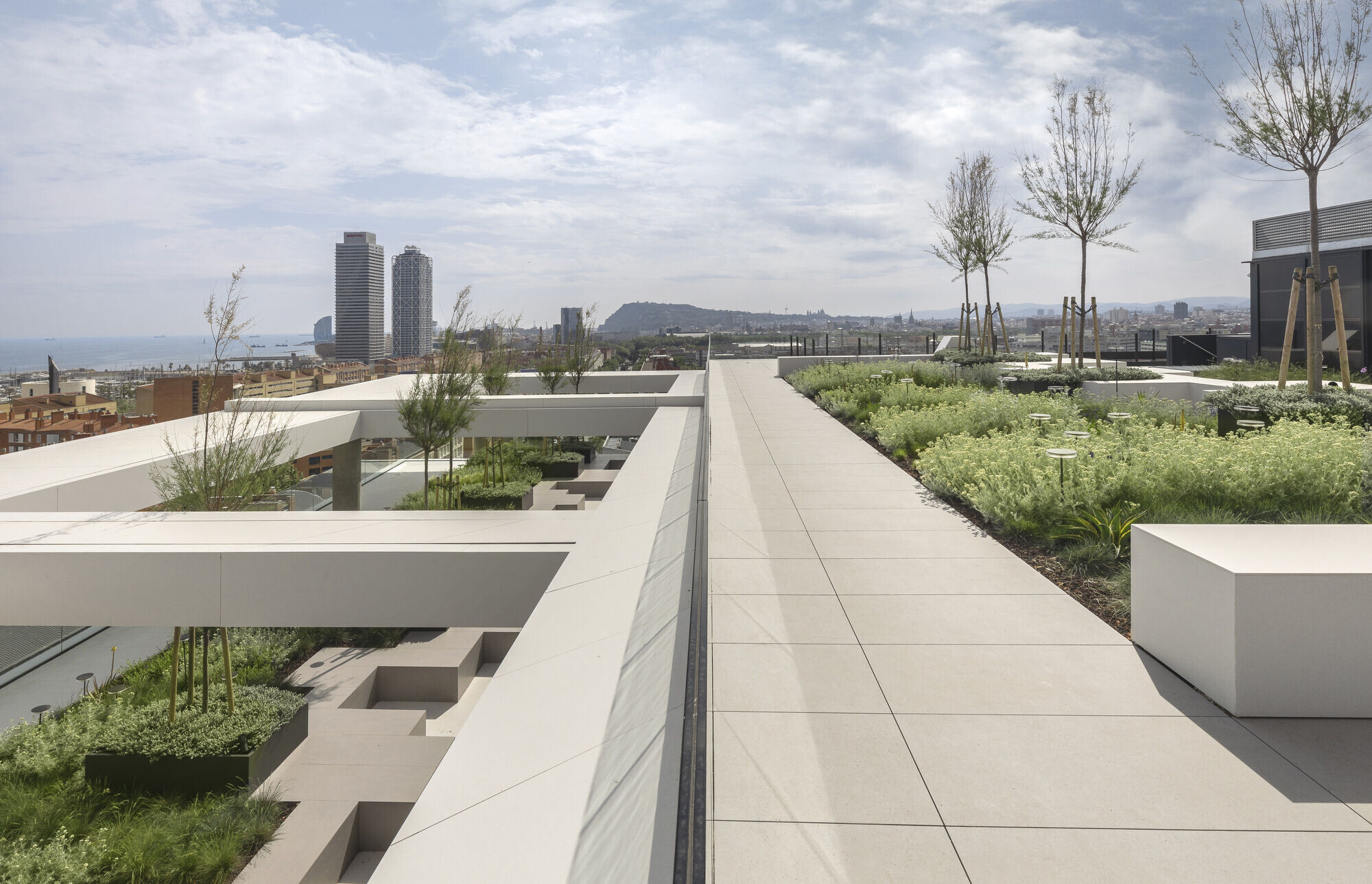 The roofs have a part destined to the location of photovoltaic panels, but the fact that a high percentage is located on the façade has allowed the rest of the surface area to be used by the building's tenants. The SeaTowers complex has measures to promote sustainable transport, such as preferential parking for electric vehicles and bicycle parking spaces, contributing to a city that is inclined to be more environmentally friendly. A public area in the center of the block provides the neighborhood with a green lung and the neighbors with a space for socializing and well-being. The project has LEED Platinum and Well Gold certification, thanks to the fact that it provides significant energy savings, around 52%, and water savings, around 66%.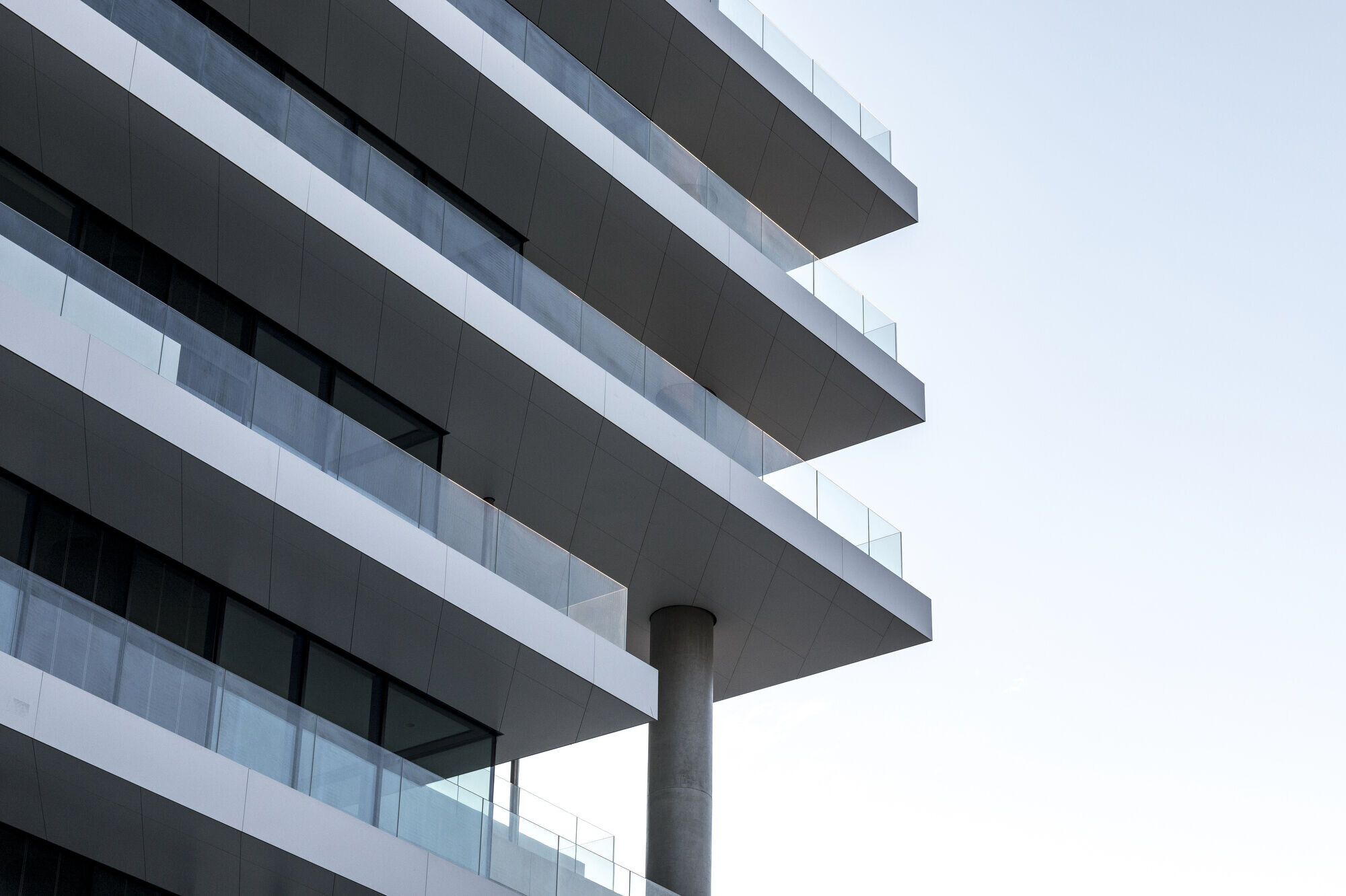 The unique design allows all the workspaces in the complex to enjoy outdoor views and natural lighting, which improves people's quality of life and enhances levels of well-being and productivity. On top of the two white volumes of the buildings, a second skin is applied on the lower floors to pick up the scale of the industrial pre-existence. The slats of this second skin are placed perpendicular to the street facade or parallel to the staggered pattern of the neighboring building, giving privacy to it.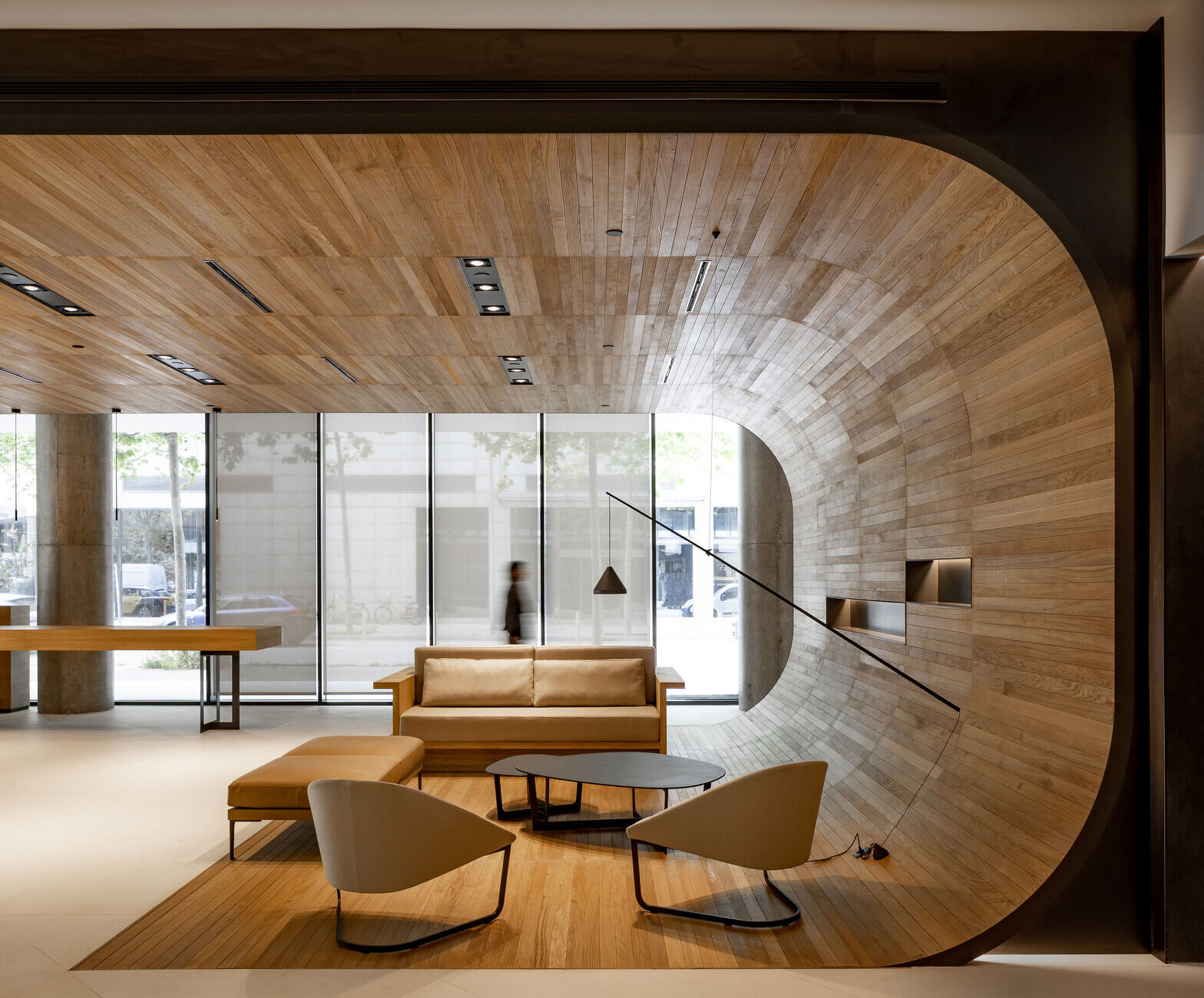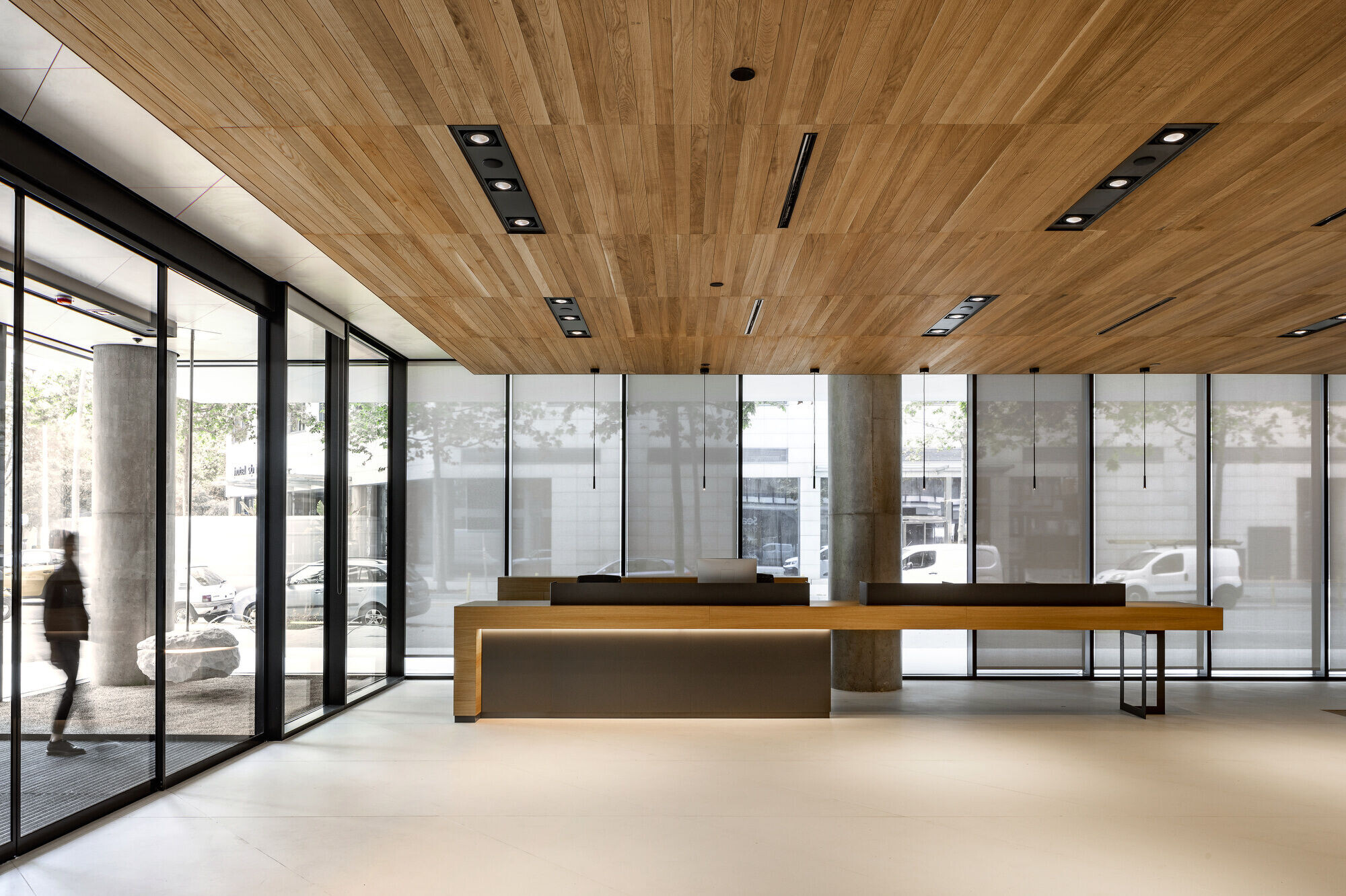 Open-plan and flexible, the different offices of SeaTowers are designed to adapt the spaces according to the needs of the tenants. Each floor is divisible into 3 areas in order to accommodate 3 possible tenants adapting not only to current needs, but also to those of the future.