The Burke Museum is the oldest public museum in Washington State with a collection of over 16 million artifacts and specimens, ranging from totem poles and gemstones to dinosaur fossils. Because the Burke's collection is so wide-ranging and continues to grow – it is a collecting museum – the new building needed to serve as a coherent, effective container that would allow for flexibility over time. The building's rational scheme holds the complexity of the Burke's activities and collections, both now and into the future.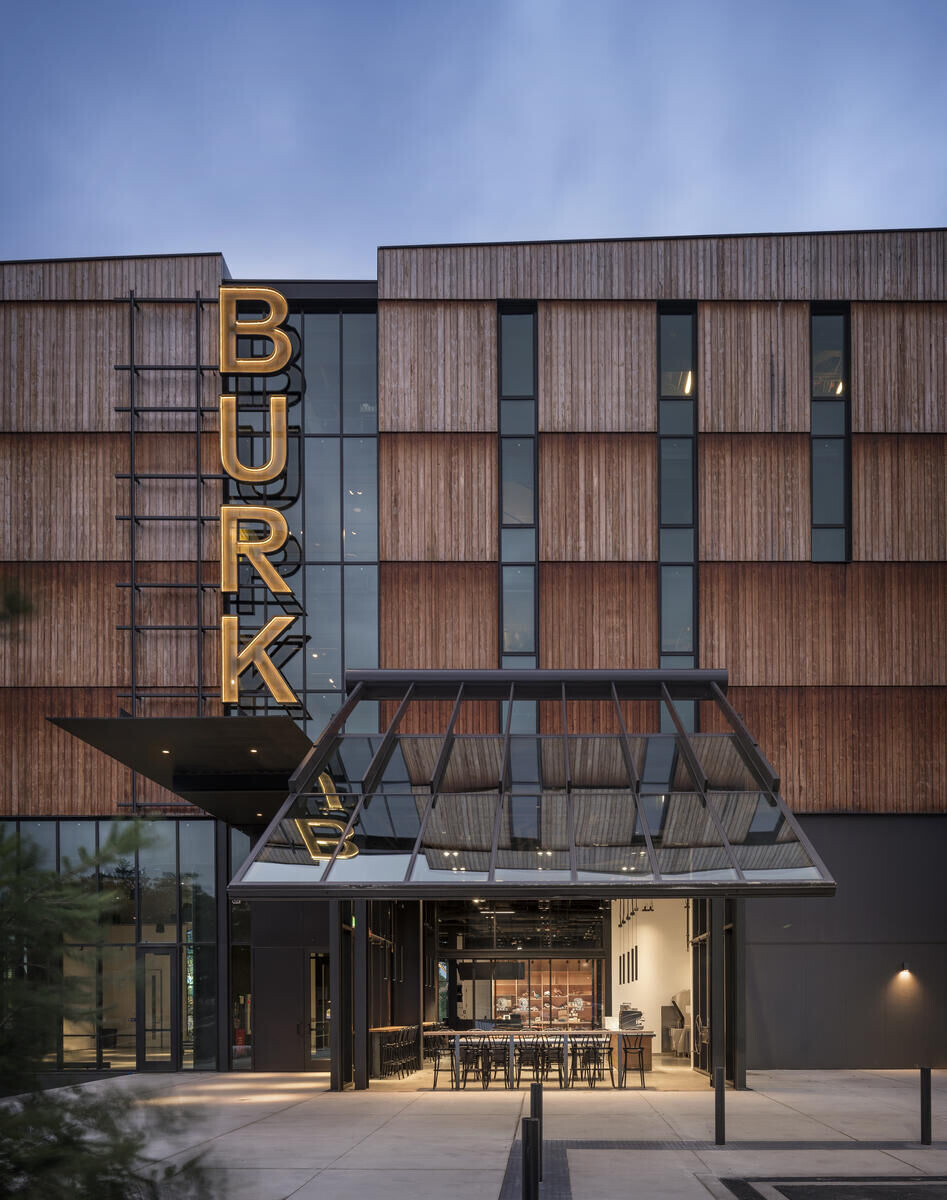 Another key design goal for the building was to create maximum transparency, making every part of the Burke exposed and part of the visitor experience. The design breaks down traditional museum barriers between public and "back-of-house" spaces, integrating collections and research labs with traditional galleries.
Dual entrances help link the museum to its context, connecting to both the University of Washington campus and the surrounding community. A 24-foot-by-20-foot pivoting window wall continues the emphasis on transparency to literally open the Burke to the nature of a new outdoor courtyard. At its core, the mission of the Burke is to help everyone – curators, visitors, educators and students – make a connectionwith our natural world in all its complexities. The project is LEED® Gold certified.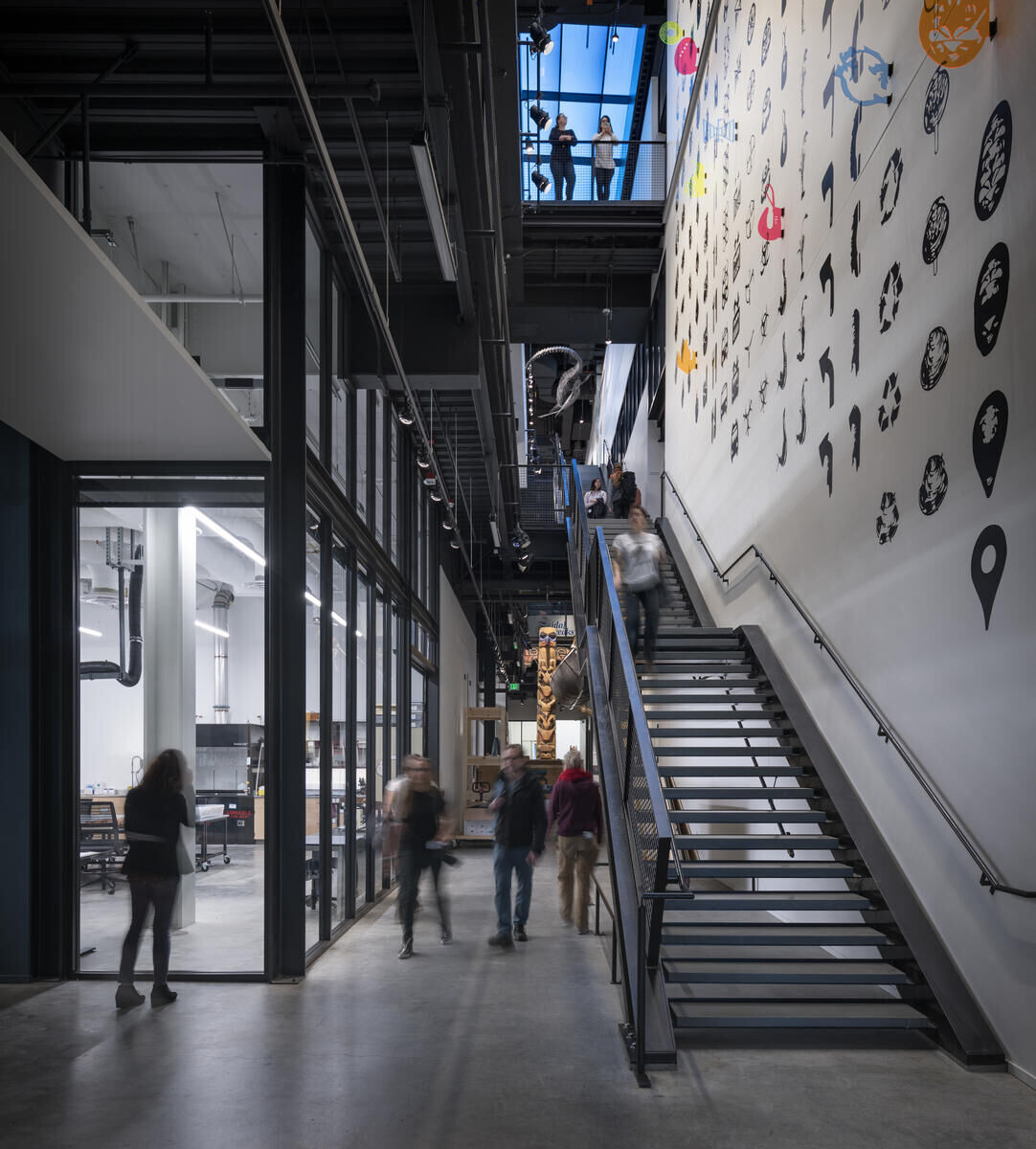 "The new Burke Museum provides a welcome, porous user experience. You can see into the building from the street, and out to the street when you're inside the building. You feel the natural progression of interior spaces, as well as the always changing, always progressing, active work of the museum." –Tom Kundig, FAIA, RIBA, Design Principal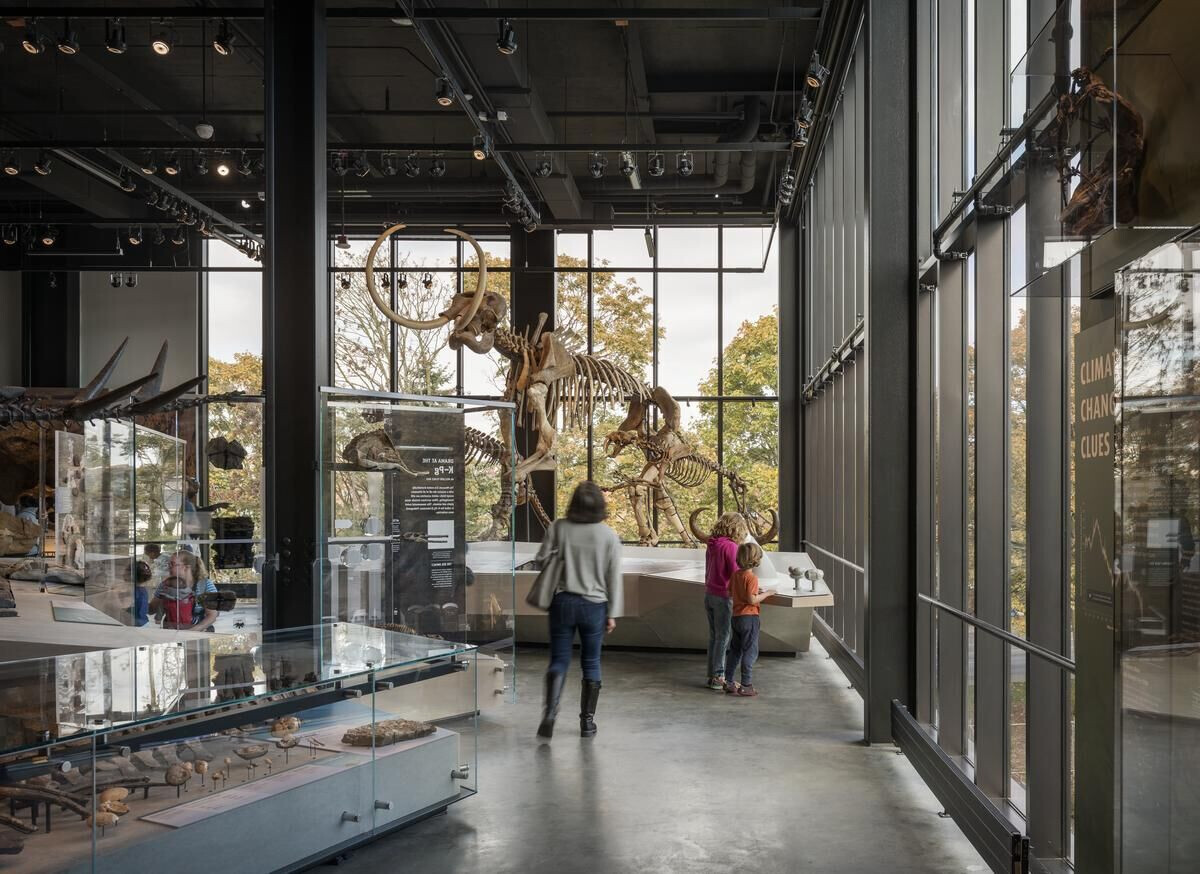 Material Used :
1. SidePlate - Steel column to beam connections
2. Kebony / Pine River Group - Unfinished Kebony exterior siding
3. Siplast - Roof
4. View Glass - Skylight glass
5. Evergreen House - Skylight framing (custom)
6. Curries - Hollow metal doors
7. VT Industries - Solid wood doors
8. Kawneer - 1010 Sliding doors
9. Old Castle - Curtainwall and storefront windows
10. Armstrong - Ultima ceilings
11. Modernfold - Demountable partitions
12. ISEC - Custom cabinets
13. Duracon - Lab countertops
14. Pental Quartz - Restroom countertops (Stormy)
15. Dal Tile - Floor and wall tile - Composition 12" x 24" (Gesso), Modern 4.25" x 8.5" (Arctic White), Keystones Mosaic 2" x 2" (Desert Gray)
16. Roppe - Resilient flooring in Slate
17. Forbo/Marmoleum - Sheet Flooring in Walton 171 Cement
18. Construction Specialties - Walk-off mats - Peditred Heavy Duty in Graphite
19. Fresco - Lighting control system